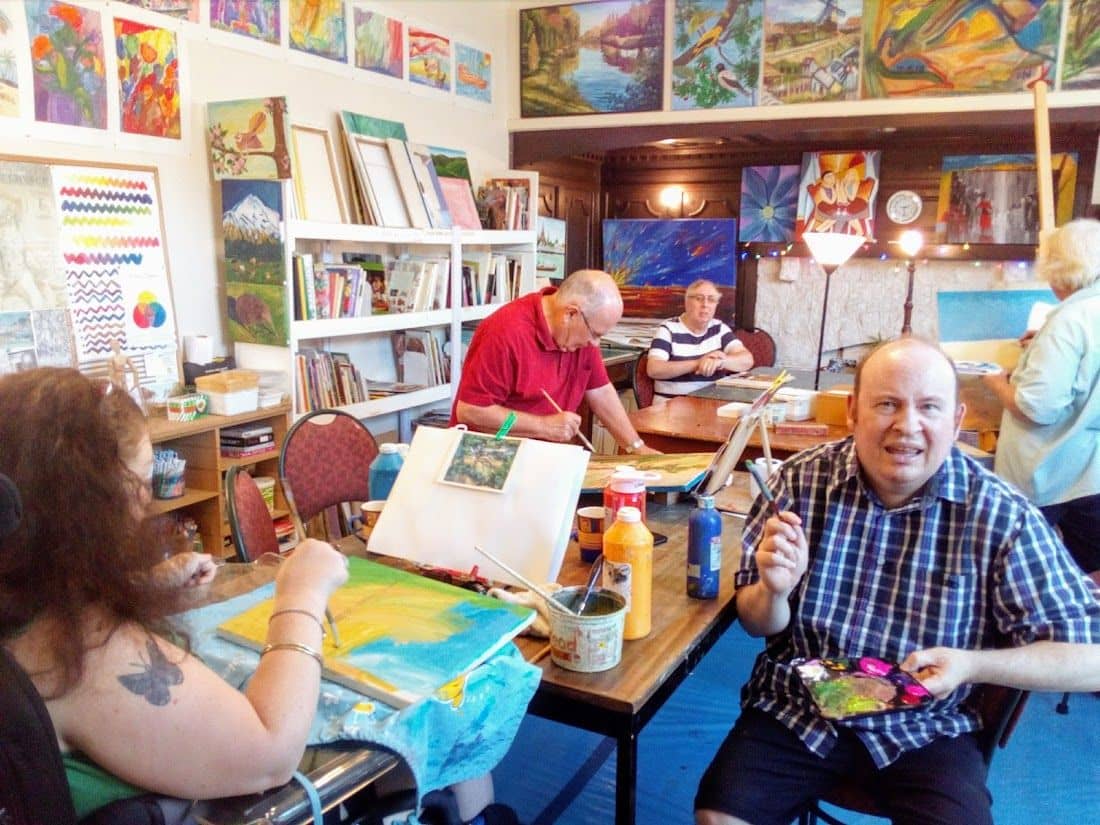 Our studio is open for art tuition at the following times:
All materials are provided
$20 per student per session
Private tuition is available by arrangement,
please contact us for more information.
The last day for tuition is Friday 17 December 2021. 
Our studio reopens on Monday 17 January 2022.
"Don't worry about how you 'should' draw it, just draw it the way you see it" - Tim Burton
Art is subjective and like beauty, is in the eye of the beholder. While Art for Life was established to provide art tuition to people living with special needs, we are so much more than just an art class. Art for Life offers for our students and families:
Expression of thoughts, feelings and ideas through art

Development of confidence and self-esteem in a group environment

Opportunity to connect with other students, form friendships and provide social inclusion

Our annual public exhibition provides an opportunity for students to participate and connect with our Christchurch community.
We offer classes to people living with a broad range of special needs. We understand that this cannot be narrowed down to a neat little box, and for this reason it is impossible to list all the needs we cater for here.
In most cases, supervision is not required, so while your family member is attending their class you can feel confident to leave them in our care and enjoy some time out in the knowledge that they are safe, their needs are met, and they are well cared for.
Please contact us to discuss the needs of your family member.
Class sizes are small, a maximum of seven students per class, and programmes are tailored for your family member's needs and abilities.
Our facilities are wheelchair friendly.
Our mission is to create an environment where our artists can comfortably express themselves through painting and drawing.
Our vision is to support and encourage students to use artistic expression to communicate ideas, thoughts and feelings
We aim to educate our artists through different techniques and media, enabling the artist to freely express their thoughts, feelings and ideas.
Anh Que Chu
Of Chinese descent and originally from Vietnam, Anh is one of Vietnam's "boat people" who sought refuge in 1979. Anh studied at Hanoi's Arts school with a strong prevailing 20th-century French influence.
Moving to Christchurch in 1982, she later graduated from CPIT in 2000, with a Bachelor of Art & Design.
Anh taught for the Your Studio Trust and privately for children and adults until 2013.
Anh then founded Art for Life to teach art to to members of the community living with special needs and the Charitable Trust was later established to manage the studio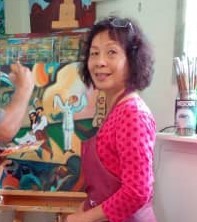 If our students are the heart of our community, then our volunteers are the lungs. Without their generous donation of time we would not be able to provide the classes we do.
Our volunteers bring with them special skills, generosity, empathy and understanding. It is this that adds to creating our wonderful, relaxed environment, and makes the classes enjoyable.
Monica is an Architect with 6 years experience. She has recently returned to university to study Fine Art as a postgraduate student. 
Mei has been volunteering with the Trust for a year now, and is a great supporter of our cause throughout the Chinese community
Jade comes to Art for Life with  experience as a painter in the film industry.
John is a familiar sight around the trust, not only does John volunteer to help deliver classes, he has also been a past member of our Board of Trustees, helping to oversee the running of the trust.